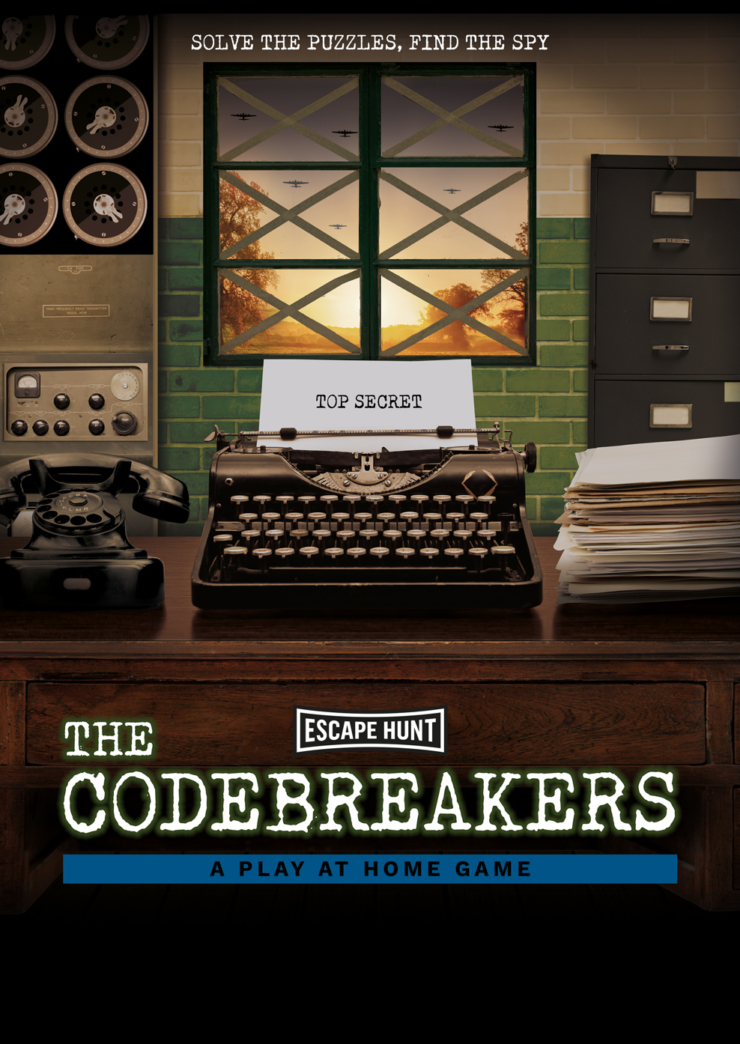 THE CODE BREAKERS
Age:

12+ 
A DIGITAL GAME: NO PRINTING REQUIRED!
Your country needs you, there's a spy in our midst… 
A traitor is among us, and as Secret Intelligence Service agents, your mission is to identify and capture the foreign spies who are preventing Britain from winning the war.
It's November 1941 and mystery surrounds a sunken submarine, we have a list of suspects and it would seem someone knows more than they should. Do you and your team have what it takes to pit your wits against the finest WWII codebreakers and find out the truth?
In this high stakes web-based adventure, it's down to you to investigate the evidence, crack the codes and find the spy so you can support Britain in their effort to win the war!
If you are playing the game with children, at least 1-2 adults are recommended.
What you need

Device – Laptop or Computer (This game is not mobile/tablet compatible)

Internet connection
How to play

Upon purchase, you will receive a unique code to access The Codebreakers. This is a web-based adventure and all the highly classified information you need will be made available once you've entered your code.

Please Note – once you activate your code and access The Codebreakers, you will only have 24 hours before your access expires (You can purchase in advance, and just follow the links to activate at any point in time, when you're ready to play).

Gather your most reliable team of code breakers – we suggest 2-4 will help you find the spy

If your team aren't already in the same location, connect with them via audio/video (Zoom, Whatsapp, Skype etc) and share your screen or your access code.

Follow the instructions on the The Codebreakers website – everything you need to find the traitor is there