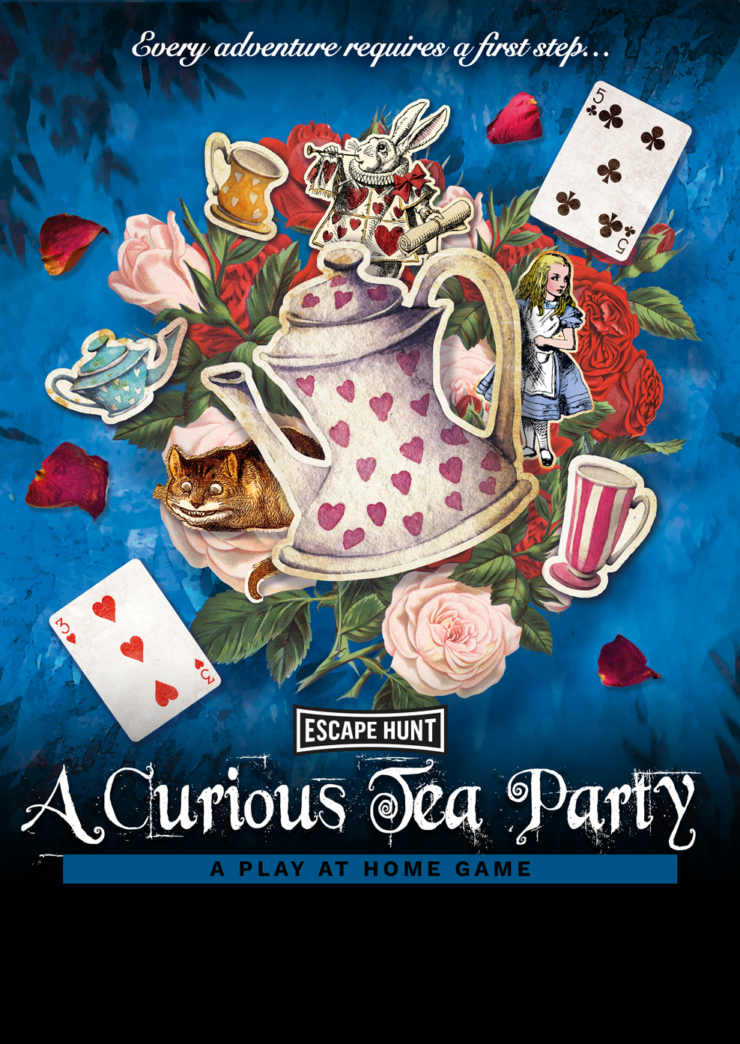 A CURIOUS TEA PARTY
Age:

8+ 
Wonderland is all in a whirl at the news of a Royal Tea Party and The White Rabbit needs your help, can you help deliver the invitations before time runs out?
Things are getting curiouser and curiouser in Wonderland…
By order of the Queen of Hearts, everyone is to attend a Royal Tea Party. But no one can be found! With the invitations all in a muddle, clues must be solved and steps must be followed!
Fall down the rabbit hole in this delightful adventure, meeting familiar characters and visiting iconic locations along the way. But be quick, you can't ever finish if you don't begin, and time is ticking…
If playing the game with children, at least 1-2 adults are recommended.
What you need

Colour Printer
Scissors
Mirror
How to play

Download and print your pack – don't forget to save your download
Follow the clues to find your way around the map, ticking off characters and locations as you go
Need some clues? You'll find some curious hints on the final page of your pack
BUY NOW
$29.00