Join the global leader in escape rooms
About us
Escape Hunt is the largest escape room business in the world and a global leader in experiential entertainment. Since it started in 2013, Escape Hunt is now in 40 locations across 17 countries. Together, these sites are home to more than 250 of the most exciting escape room games around the world.
Escape Hunt operates its own venues in the UK and through franchise partners in the rest of the world.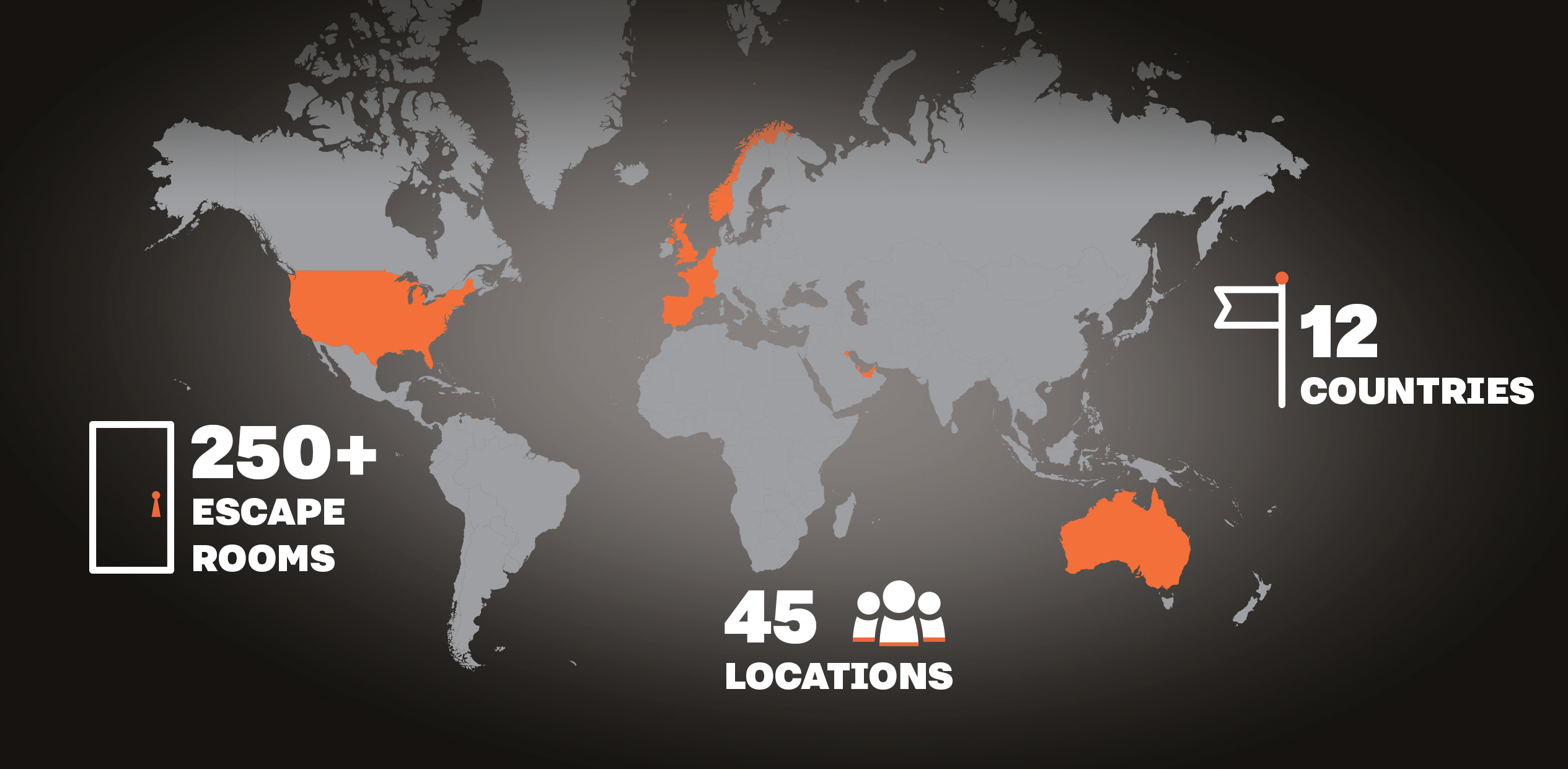 Become a franchisee
We're always on the lookout for ambitious partners ready to build successful businesses in markets that they know and understand, and to make a long-term commitment to Escape Hunt and the experiential entertainment sector.
Becoming a franchisee offers access to leading games from the London-based Escape Hunt Studios, the operational know-how and experience that comes from managing businesses at scale across the world, as well as the Escape Hunt brand, its marketing assets and reach.
Running an Escape Hunt franchise can be significantly profitable, with the potential to generate good returns. To achieve this, potential franchisees need to be prepared to make a significant initial investment to secure and fit out their sites. You'll get support from an international franchise team dedicated to supporting, training and developing all of our franchisees.
If you're up to the challenge, investing in Escape Hunt can be extremely rewarding in every sense.
To find out more, fill in the below form and we'll be in touch with more information.