See what the buzz is all about
Escape Hunt noun Def: The name given to an adventure packed with excitement where you and your teammates leap into new worlds, taking on pulse-racing missions and challenges in an incredible entertainment experience against the clock.
The pressure's on, the clock's ticking, the adrenaline's pumping. Escape Hunt isn't something you watch, it's something you experience from the heart of the action. Once you've enjoyed an Escape Hunt world, all other entertainment falls flat.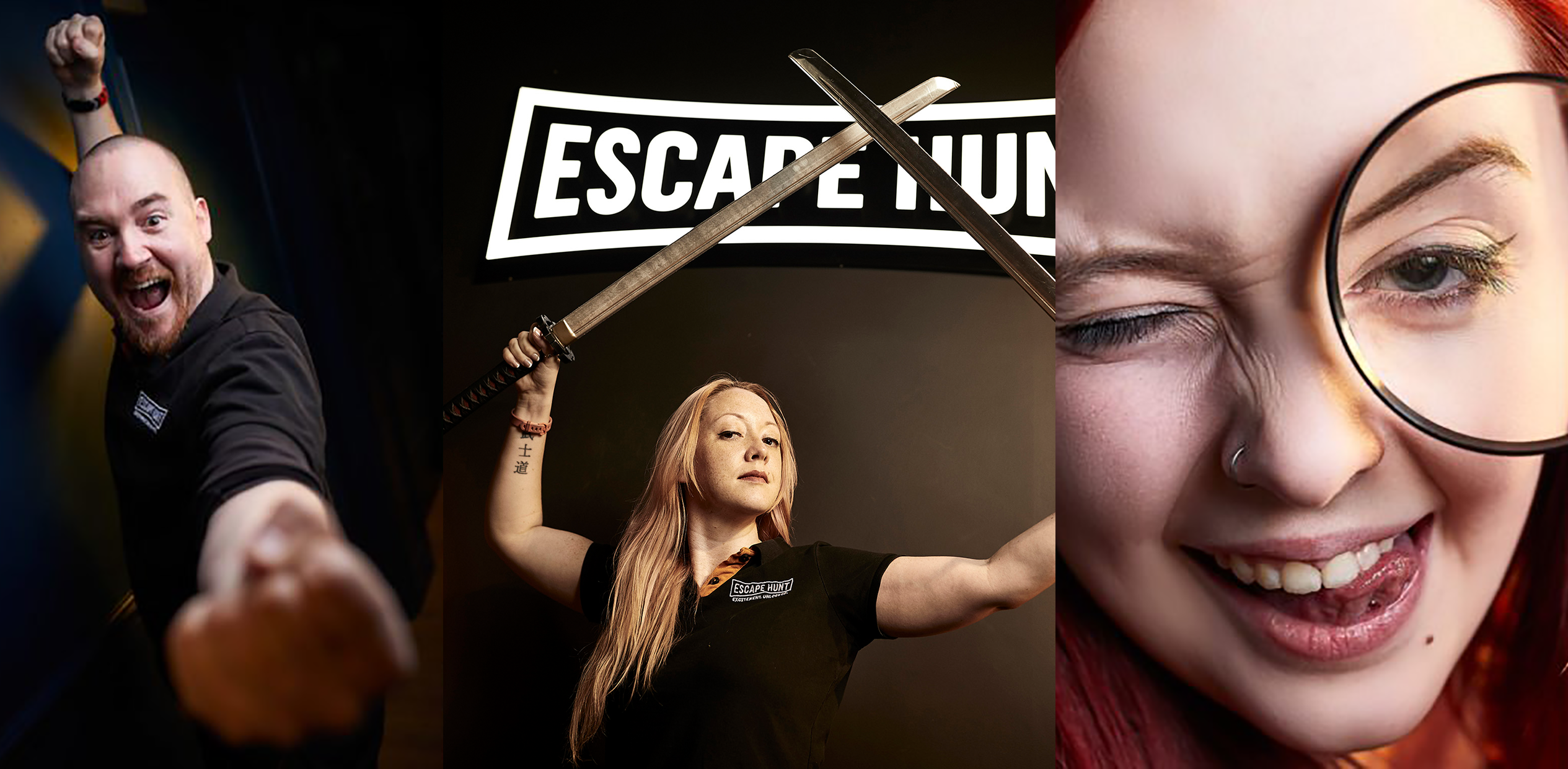 How did all this awesomeness come about? Escape Hunt began life in 2013 when we opened our first branch in Bangkok. Inspired by great online computer games such as Myst and Crimson Room we set out to create something utterly different but equally compelling. As a world leading investor in Researching and Developing advanced technology in this emerging sector, we continually strive to push the boundaries of scientific and technological advances, to offer cutting edge gaming experiences. The result is a truly immersive gaming experience where Escape Hunters are transported to another era to solve a mind-twisting mystery created by Escape Hunt Studios – our global game design team.
Today we've branches everywhere from Brisbane to Birmingham and Marseille to Miami, with more opening all the time. We're proud to say we've escape rooms in almost every continent and we continue to grow through a network of franchises, making us the global leader in the world of escape rooms. Long may it continue.