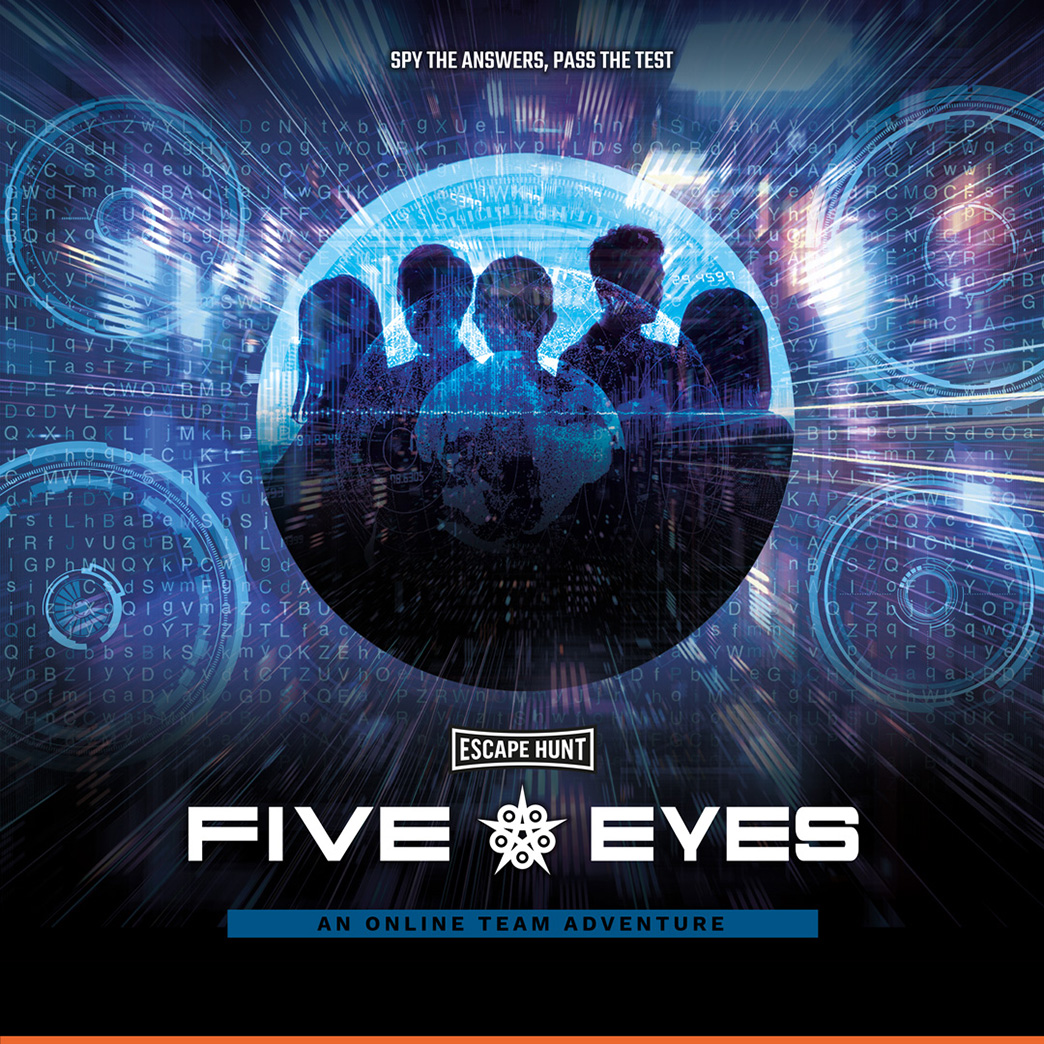 SPY THE ANSWERS, PASS THE TEST
Welcome Candidates! Does your team have what it takes to pass the Five Eyes entrance exam and join the most formidable spy organization in the world?
An entrance exam like no other, Five Eyes is a totally scalable multiplayer event which tests mental agility, lateral thinking, and teamwork under pressure. The test is simple. Each question wins you points. The more difficult the question the more points. The team to finish with the most points wins. The rest of you, will have to try again next year…
Our expert games masters will be online to host your full experience as you attempt to join the most elite network of spies on the planet.
 Call 0330 118 0622 to make a booking today