TEAM.UNLOCKED
At Escape Hunt our immersive, five-star rated escape rooms are at the heart of
our corporate offering. We've designed a range of accredited, gamified, 360°
solutions for employee engagement to enable you to retain, reward and recruit
the very best employees.

Retain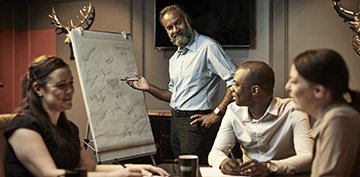 Whether it's an away-day with a difference, or a chance to let your hair down with colleagues, our Team Builder package has you covered. A premium lounge and on-site bar combined with five-star rated gameplay make Escape Hunt the ultimate location for your next team off-site.
BESPOKE LEARNING AND DEVELOPMENT
For those looking for a totally unique and memorable L&D experience. A bespoke programme will be built around the needs of your team or company, unlocking a one-of-a-kind learning and development experience for your staff.
REWARD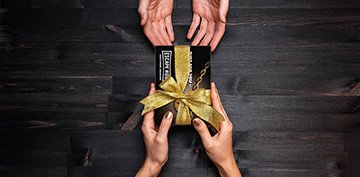 For employees who deserve more than just a 'thank you'. Reward your best assets with an Escape Hunt voucher, that can be redeemed at any location, at any time. A buzz-giving, immersive entertainment experience for your staff.
RECRUIT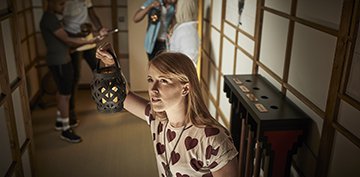 Be the best by attracting the best. Our recruitment solution has both storytelling and gamification at its core, making it a highly engaging experience for all involved. Assessed immersive gameplay showcases skills such as collaboration, working under time pressure and leadership, to name just a few.
Fantastic team fun!
Great evening of entertainment and an insightful way of watching our teams work together…or not!
Lisa W – Facebook Reviewer
An exciting and challenging day out
Couldn't recommend it more!
We recently took our HR teams to Escape Hunt for a team building exercise and we couldn't recommend it more. The rooms were themed fantastically whilst the challenges really encouraged our teams to work together in a different way. We will definitely be returning!
Kevin – The Phoenix Group
Been involved in a few Escape Rooms before, and this more than fulfilled our expectations!
The experience was massively accommodating, fun, exciting and challenging… Need to book again soon!
General Manager – Odeon