Escape This Christmas
Want to ramp up the excitement this Christmas? Invite your work mates to experience a festive thrill like never before and host your Christmas party at Escape Hunt. With an expertly designed Christmas package and five-star entertainment, we have something for everyone. It's the perfect way to keep scrooges everywhere merry and bright.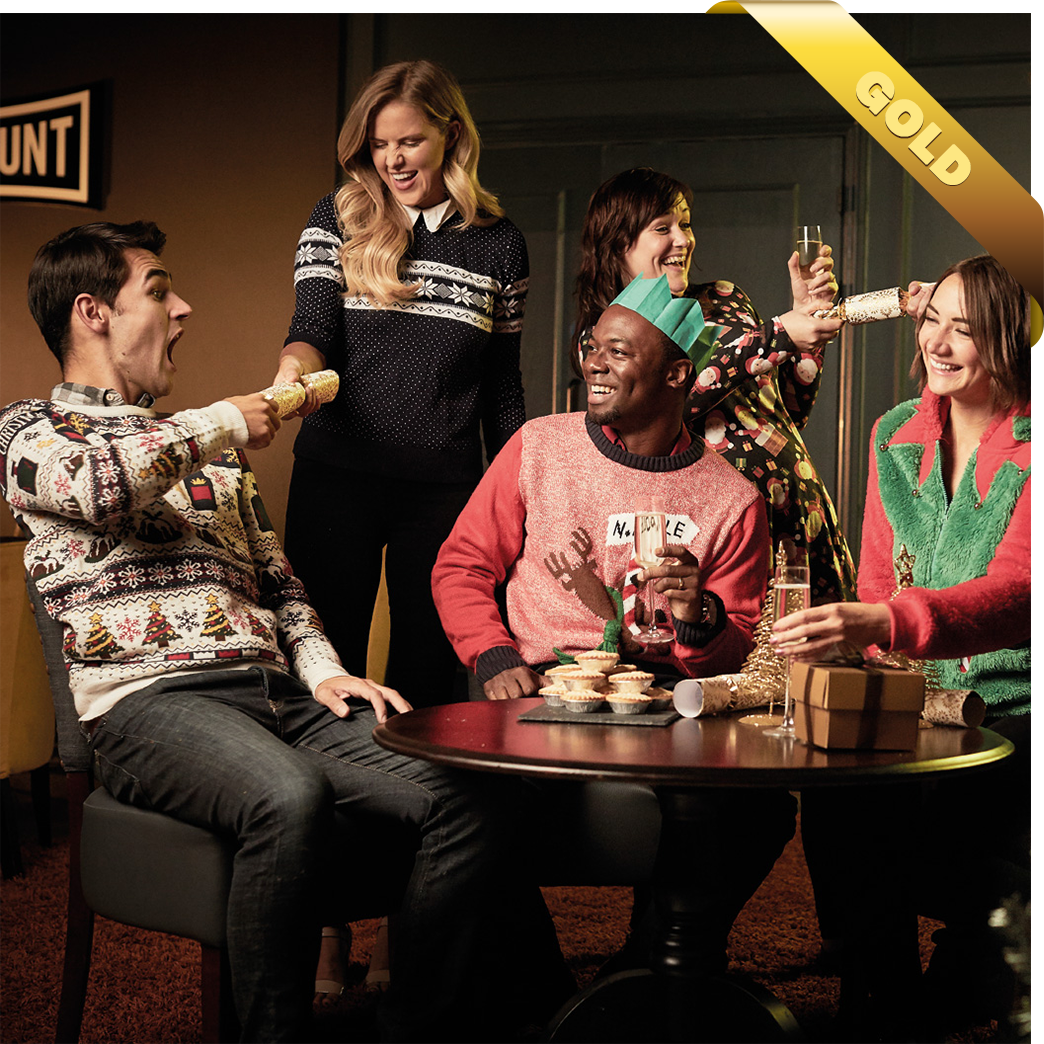 Sleigh Bells
What's included?
• Gameplay
• 1 welcome drink
• Mince Pies
AMAZING!!
Honestly THE most fun i've had this year! The first time I've tried an escape room and I will 100% be returning. It is brilliant for any group/duo. The staff are hilarious and so much fun.
Dominique A
A Beautifully furnished meeting room, catering and fabulous hospitality, as well as the best games rooms I have experienced.
Sacha Harvey – Head of People
The Rum Kitchen