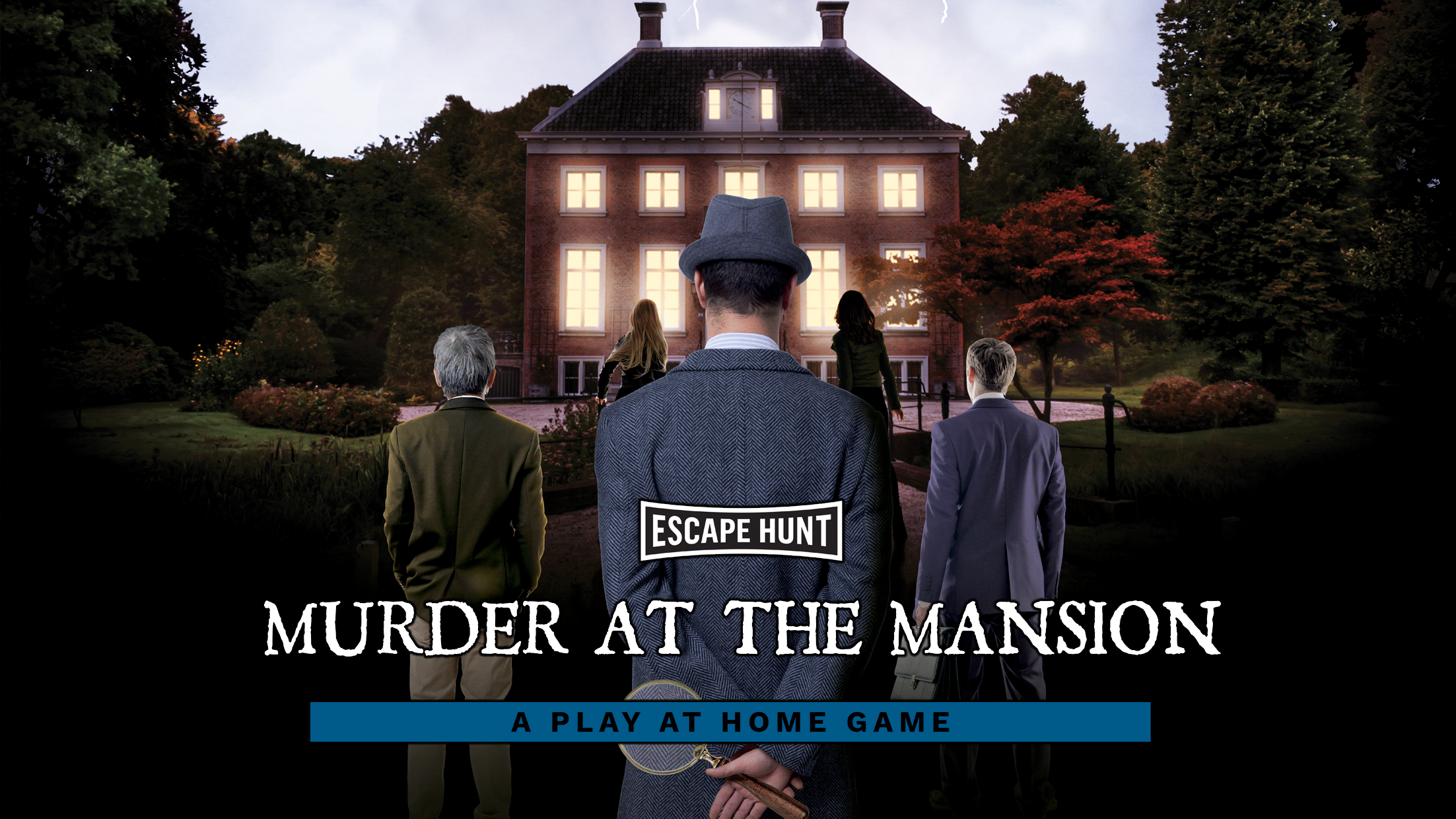 NEED A CLUE?
Are you stuck for an answer or need a little extra nudge in the right direction?
Detectives, you've come to the right place. Below you'll find each piece of evidence and a helpful clue to get you back on your feet!
EVIDENCE: 01
CLUE

There are no clues on this page, but you might wish to pay particular attention to Blackwood's relationships.
EVIDENCE: 02
CLUE

To solve this – pay attention to where each person says they were. One character may be boasting.
ANSWER

The five people remaining in the Blackwood Mansion at 3am were: Penelope Blackwood, Lucy Blackwood, Ernest Cromwell, Geoffrey Marchbank and James Cantor.
EVIDENCE: 03
CLUE

Starting at X, try tracing a pencil over the possible routes the groundskeeper took through the house. There is only one correct answer, and he went up at least one flight of stairs and down another.
ANSWER

James ended up in the Kitchen at 3am.
EVIDENCE: 04
CLUE

Look very closely for fingerprints! It may also be worth while remembering what these items look like in case you spot them later on.
ANSWER

The fingerprint on the pistol belongs to Geoffrey Marchbank.
EVIDENCE: 05
CLUE

Look closely at which direction the North points to, then see if you can follow the clues closely to find where she she goes. You'll want to pay particular attention to a package being picked up.
ANSWER

The package is picked up from the Rope Shop – Penelope Blackwood is in possession of a rope.
EVIDENCE: 06
CLUE

If someone wanted to conceal a note, he might write it whilst looking in a mirror.
ANSWER

This is a love letter from Ernest Cromwell to Penelope Blackwood. Ernest has a strong motive of love.
EVIDENCE: 07
CLUE

Most of these flowers can be found in the Yorkshire countryside, except for one of them. What might this one do?
ANSWER

The flower Lucy is after is the South African Hibiscus and it seems like she is making a poison. Thanks to an earlier witness statement, we know somebody was in the garden trying to break into the greenhouse at 3am. This places Lucy, with the poison in the garden.
EVIDENCE: 08
CLUE

This is an unusual magazine subscription … Has anyone mentioned in a statement about ghosts before?
ANSWER

Geoffrey Marchbank has convinced Penelope that their library is haunted, so that he could clean the library in peace at the time of death.
EVIDENCE: 09
CLUE

Something circled on the telegram may indicate how to crack the code.
ANSWER

This is a Caesar shift +2, so A = C, as it is 2 letters upwards in the alphabet. This is a letter from Penelope Blackwood indicating her motive for money.
EVIDENCE: 10
CLUE

What might be significant about the P.S. ? Look closely, there might be a clue.
ANSWER

You have to look at every 6th letter in the writing. This indicates that Lucy Blackwood has been stealing flowers from Charles Blackwood and theft might be her motive.
EVIDENCE: 11
CLUE

A character is being treated for a disorder, this might give you an indication of his motives.
ANSWER

James Cantor is prone to fits of rage – this would be his motive in a murder.
EVIDENCE: 12
CLUE

It looks like someone was very upset when they smashed this frame – try putting the pieces back together and look closely at the names on the photograph and see if you recognise the names.
ANSWER

When pieced back together, it shows somebody has smashed the war medal and photo, after scrawling a note "How could you let him die". It indicates that something happened during the war between Charles Blackwood and Freddie Marchbank. Geoffrey shares a surname with Freddie and therefore might have a motive of revenge.
EVIDENCE: 13
CLUE

Try tracing the instructions with a pen over the star map and see what image reveals itself.
ANSWER

You should see a constellation of a dagger, and the star names spell out the name ERNEST.
EMAILING THE DETECTIVE
CLUE

If you have filled out the table, by taking two names (the dagger owner and the room Geoffrey was in) you should get an email address. Why not try emailing it?
SOLUTION

The email is [email protected]